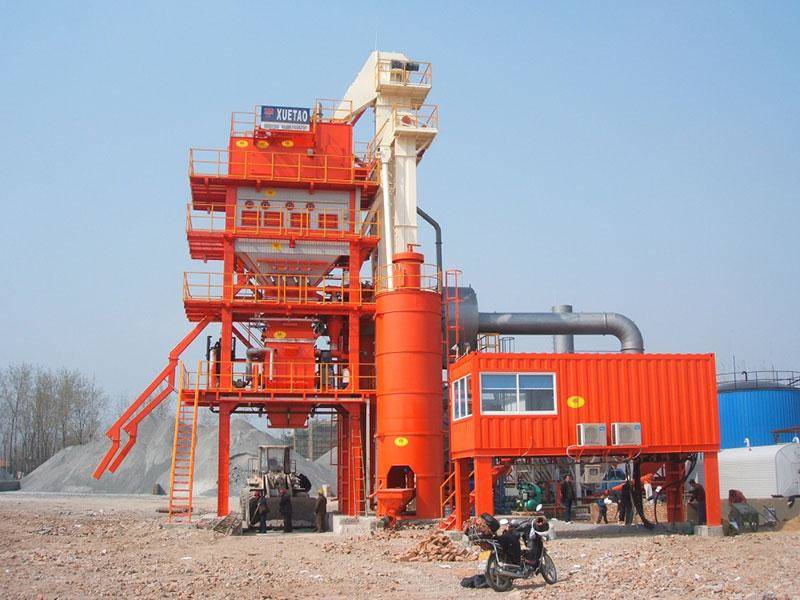 Our company mainly produces asphalt plants and related corollary equipment. According to the different needs of users, we can provide standard equipment or customized equipment which includes stationary asphalt plants, portable asphalt plants, asphalt heating equipment, special asphalt production equipment, asphalt storage systems and so on.
Why can we make product customization?
Quality certification
We are an asphalt plant manufacturer which was founded in 1987. Our company has obtained ISO9001, ISO14000, GB28000 enterprise certification, CE certification, 3C and other related certifications. Up to now, we have sold nearly 2000 pieces of mixing equipment and have rich experience in this industry.
Technical capability
We have our own design and development team to make the best customized solution according to the requirements of users in different regions.
Workshop
Our production workshop is mainly composed of a material workshop, metal processing workshop, assembly workshop, electrical workshop and lacquering workshop.
Material workshop is mainly responsible for the cutting of raw materials. The workshop adopts automatic numerical control cutting equipment, which can not only ensure the cutting quality of the products for the next process, but also achieves zero error performance.
Metal processing workshop is mainly responsible for the processing of the parts on the plant. The workshop adopts a highly automated lathe, which ensures the high precision of parts and assembly accuracy.
Assembly workshop is mainly responsible for assembling the parts. The automatic welding equipment ensures the welding quality of the drying cylinder body and greatly improves the production efficiency. Our welding workers have many years of welding experience, which is also a guarantee for high-quality production.
Our electrical workshop is mainly responsible for producing electrical control parts of the asphalt plant. We imported Siemens, Schneider and other name brand original components to ensure the stability and reliability of the equipment.
Our lacquering workshop is mainly responsible for lacquering finished products. The workshop is equipped with a paint drying room. Through lacquering, we can not only achieve good appearance of the finished products, but also improve the corrosion resistance.
Our company has advanced production equipment and complete testing equipment. We are equipped with professional testing personnel, high-precision comprehensive testing equipment, with which we will carry out raw material testing, X-ray flaw detection, hardness testing and other measures to ensure the quality and reliability of the products.
After-sale service
We have an experienced after-sales service team responsible for the installation and adjustment of the equipment. Besides, we developed a remote service system online to send real-time production information and images of the plant to our company headquarters, with which we can quickly understand the situation and provide timely solutions.